Air traffic statistics
AENA
Monthly statistics on commercial passenger traffic in the main Spanish airports and the Ceuta and Algeciras heliports.
AENA data reflect commercial passenger travel in airports within the AENA network, including arrivals and departures.
INFORMATION:
AENA's visualization shows data on commercial passengers from the airlines with the greatest activity and from the airports with the highest air traffic.
Definitions
Passengers:

Number of commercial passengers embarking on or disembarking from aircraft.
Más información: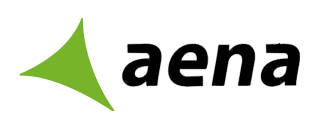 Are you looking for more information? Send us an
email
stating the information you think should be included, and we will try to add it to our systems. Remember, the more specific your suggestion, the easier it will be to search for and obtain the information.